Easy, Simple and Trusted Home Financing
We know that this process can feel overwhelming. Whether you're buying a home for the very first time or doing renovations to build your dream home, we're here to make it easier for you.
Homebridge Financial Services, Inc.; Corporate NMLS#6521(www.nmlsconsumeraccess.org);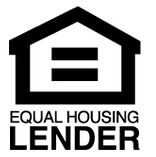 194 Wood Avenue South, 9th Floor, Iselin, NJ 08830; (866) 933-6342. VT Lender License #6093; VT Mortgage Broker License #0943MB. Branch Address: 68 Randall Street, Suite 1, South Burlington, VT 05403; Branch NMLS# 854991. This is not an offer for extension of credit or a commitment to lend. 11/2020 (LR 2020-651)

We Exist to Love and Value People
Probably not what you were expecting to see on a mortgage company's website. But that's the point. You deserve a lender that cares for you, your family and your community.
Movement Mortgage Vermont
NMLS #39179
(802) 230-4242
jay.vallieres@movement.com
NH, VT 194574 | Movement Mortgage, LLC supports Equal Housing Opportunity. NMLS ID# 39179 (www.nmlsconsumeraccess.org) | 877-314-1499. Movement Mortgage, LLC is licensed by NH # 20985-MB,

VT # 6862 & 39179-1 & 1288 MB. Interest rates and products are subject to change without notice and may or may not be available at the time of loan commitment or lock-in. Borrowers must qualify at closing for all benefits. "Movement Mortgage" is a registered trademark of the Movement Mortgage, LLC, a Delaware limited liability company. 8024 Calvin Hall Rd, Indian Land, SC 29707. 
We'll Take A Closer Look!
Detailed, prompt, and objective home inspection reports to help your clients make confident decisions. 
   

SERVICES

PROVIDED
Certified Home Inspections

Buyers Property Showing Inspection

New Homeowners' Inspection & Improvement Plans

Water & Radon Testing

Aging in Place Evaluation

Special Knowledge of Log Homes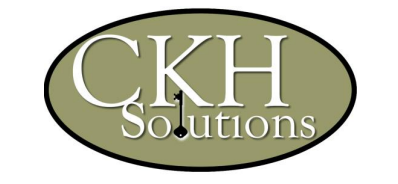 Do you need a hand getting started or are you a seasoned agent who can use an extra hand? Let me help!
Town Clerk Document Retrieval
                      Includes: Deed, Listers Card, Tax Bill & Map, Survey / Tax map
Sign and Lock Box pick-up & delivery
Enter listing into MLS

Database, Graphics and Grunt work

Also that random thing you were going to do but haven't gotten a chance to get to yet
Carrie Henry
Email: helpfromcarrie@gmail.com
Call or Text: (802) 238-3506